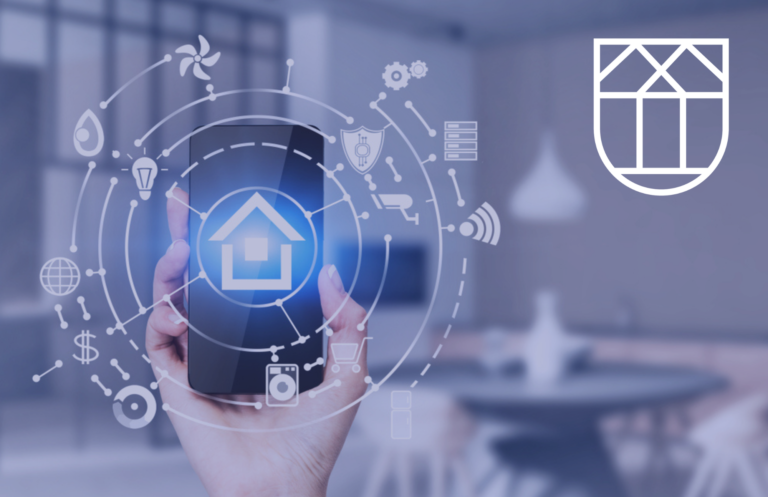 The Best Smart Home Devices In 2022
At first, connecting your light bulbs, security systems, and thermostats can seem like an overkill home upgrade. But as many of us are spending more time at home, these gadgets can be a welcome addition to our  homes, improving our daily processes by making them more efficient. You can turn your house into a voice-activated hub with smart plugs, smart light bulbs, home security cameras, and more.
When taking a glance at the market, the number of options can be overwhelming and especially intimidating for new smart home users. The good news is, we've put together a list of 2022's best smart home devices that are useful for beginners and experts alike. Whether you're building onto your collection or looking to purchase your first smart home device, these products will turn your home into a streamlined space.
Smart System Products Vs. Smart Devices
First, it's important to address the difference between "smart devices" and "smart systems." Your smart system is the hub that connects and controls the smart devices. The Google Assistant, Amazon Alexa, and Apple HomeKit are common smart system products. Meanwhile, the smart devices are the light bulbs, doorbells, locks, etc. that will be controlled. With these distinctions made, you can make your decision based on the pros and cons of each smart home system.
Because of the connection with the search engine giant, Google Assistant is one of the industry leaders in user compatibility and user-friendliness. Devices like the Google Home connect with the internet and have a better capability than competitors to understand the user and interpret their needs and questions. While Google Assistant can connect with many major brands and apps like Philips, Nest, Spotify, and Uber, they have less compatibility than some of their competitors. 
Alexa has a vast range of devices it can connect to. With the Echo being one of the earliest and most popular products that can answer questions and have small conversations, you can get an idea of how intricate Amazon has made their devices. Many devices have compatibility with Alexa like Samsung, Nest, Philips, and more. If you're looking for an assistant with the largest connectivity ability, Alexa has a major hold on the current market.
Apple was comparably slower to get into the smart devices industry but has since been making a fast comeback. Their compatibilities and connectivity options are steadily growing, giving you the ability to connect your smart devices to Siri right from your iPhone or iPad. For Apple users, a HomeKt smart home isn't out of the question but is currently a bit of a struggle. However, while Siri is still missing a few of the major competitors, 2022 could see a change to that. 
Top Smart Home Devices in 2022
Because there are so many different devices to choose from, we've narrowed down the most commonly used categories and the top smart devices for each. Keep in mind that these aren't the only available smart device options – you can turn your smoke detectors, garage door opener, security camera, and even your alarm clocks into smart home gadgets. 
Smart plugs are a great place to begin for anyone that's trying to start a smart home. With a simple install and an on/off toggle, you've turned any appliance into a smart system-operated device. The Kasa Mini from TP-Link is the easiest and most efficient smart plug on today's market. You can program the plug to turn your connected device on and off through your Google Assistant or Alexa, or you can set up a schedule for it to automatically follow. 
Best Smart Light Bulbs: Philips Hue 
The Philips Hue smart light bulbs connect to Alexa, HomeKit, Google Assistant, and even more smart systems. Philips also has a user-friendly app that allows you to manipulate the schedule, dimmer, and colour of their lights. Another great product that's both beginner and expert friendly, the Hue can connect to almost any smart system and get the room into the right mood.
From meal planning to sharing recipes with other family members, the Samsung Smart fridge has a 21.5" screen that is controlled by Family Hub™. Connect the hub with over 5,000 apps using wifi, and enjoy a truly connected experience in your kitchen. You can call friends and family while cooking, thanks to a built-in camera, or watch a video online while cooking a meal. You can also search for new recipes and order groceries online, as the fridge gives you a smart view and offers suggestions based on the items inside. 
Best Smart Doorbell: Nest Hello
The Nest Hello is a video doorbell that is one of the highest quality products on our list. With great video quality, facial recognition, and 160º field of view, you can feel comfortable knowing who's at your door. The recording, microphone, and speaker quality provide the Nest with the ability to recognize faces, announce the person approaching, and let you communicate with the person at your door. When paired with a smart lock, you have the ability to control who's allowed into your home without even needing to be there. However, this device only connects with Google Assistant.
The August Wi-Fi Smart Lock is a small, easy-to-install device that can connect to Alexa, Google Assistant, HomeKit, and more, seamlessly integrating with your smart devices and security system. Many beginners are wary of using smart locks – hackers or technical failures could deactivate the entire safety feature and let someone waltz in, right? Luckily, August's Wi-Fi Smart Lock fits right over the original deadbolt, giving you the additional failsafe of using your key to get in and out of your home.
The Ecobee SmartThermostat connects to Wi-Fi and allows you to change the temperature via the app or voice commands. What puts the Ecobee apart from others is that it works as its own Amazon speaker, as opposed to connecting to another Amazon device. This gives it the ability to play music, answer questions, and control other devices like an Alexa or Google Assistant would. 
Building Your New Smart Home
As you put together your smart home, find the option that not only fits your budget but your environment. Your devices should be compatible with the smart system you have and your household's needs. Will a smart lock improve your security? Is your energy bill unreasonably high because of wasted energy from your current thermostat? Smart devices don't just turn your home into a hub of automation – they could save you energy and money in the long run. 
Maintaining your smart home
If you've invested in a smart home, you can ensure that it's maintained and everything runs smoothly. You can purchase one of our Smarter Living Plans that covers furniture, appliances, and home systems. It covers unexpected costs of repair or replacement and can compliment your smart home! 
Get an obligation-free quote today!