ZucoraHome est l'entreprise canadienne de «Smarter Living». Depuis plus de 40 ans et avec près de deux millions de titulaires de plans, ZucoraHome aide les Canadiens à protéger leurs budgets Familiales avec des plans de protection des produits et des programmes de services à domicile de «Smarter Living».
Nos services comprennent une couverture pour les meubles, les gros appareils électroménagers et les systèmes à domiciles. Nous travaillons en collaboration avec notre réseau national de détaillants, de techniciens et de professionnels des services dans le secteur de l'ameublement et d'électroménagers.
Notre équipe d'agents au service à la clientèle multilingues fournit une assistance 24/7 aux clients ayant besoin de service. Nous gérons des milliers de demandes de service chaque mois.
À partir de notre centre logistique de London, en Ontario, nous fabriquons et distribuons un assortiment de produits de santé et de bien-être, y compris nos articles de literie de première qualité «PureCare» et nos produits d'entretien des meubles.
Ancré dans notre philosophie d'entreprise, notre objectif est de créer un environnement familial heureux et sain. Cette approche s'étend à la façon dont nous achetons nos produits, renforçons notre culture et la façon dont nous respectons nos valeurs fondamentales qui sont axées sur les personnes, le service, la possibilité et l'héritage. Cette mission nous inspire dans les bons moments et renforce notre détermination pendant les périodes difficiles.
Notre culture organisationnelle se reflète dans nos équipes richement diversifiées. C'est cette diversité qui donne la force de notre équipe et nous utilisons cette force pour offrir une expérience client exceptionnelle.
Candidat du «Canada's Most Admired Corporate Culture 2020»
Nommée à nouveau en 2021 après avoir été reconnue en 2020 comme finaliste pour «Entreprise de l'année» par la «London Chamber of Commerce».
Destinataire du «London's Best Places to Work» 2019.
Maintenir une note A+ avec le Bureau d'éthique commerciale du Canada et des centaines d'avis Google 5 étoiles.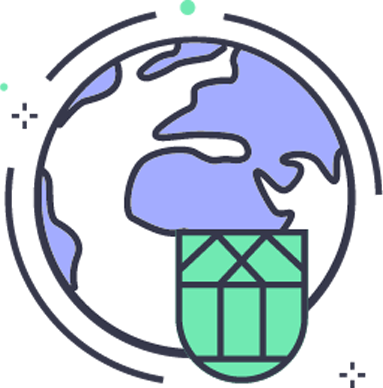 " Nous croyons en un avenir meilleur en devenant la marque la plus durable possible. Nous le faisons en minimisant notre empreinte carbone et en opérant comme une entreprise virtuelle.
Notre comité environnemental offre un aperçu et des conseils sur la façon dont nous pensons au plastique, aux emballages, au réacheminement des déchets et à la gestion des installations. Grâce à notre «Politique d'approvisionnement des fournisseurs», nous cherchons à créer des partenariats avec des entreprises qui mettent en pratique les responsabilités environnementales dans leurs organisations.
Notre objectif est de limiter notre empreinte carbone et d'avoir un impact environnemental positif dans nos pratiques de fabrication et nos opérations commerciales. Nous faisons cela en:
Transition de nos processus commerciaux pour qu'ils soient 100% technologiques.
Créer une entreprise virtuelle durable.
Offrir une livraison directe aux clients au nom des détaillants.
" S'assurer que nous utilisons des matériaux recyclés lorsque cela est possible et que nos emballages de livraison sont 100% en carton recyclé.
Détourner les déchets plastiques.
Mettre en œuvre l'efficacité énergétique dans notre établissement
Nous croyons en la possibilité et nous concevons et mettons en œuvre de manière proactive des systèmes et des services intelligents pour un monde intelligent tout en garantissant que notre entreprise reste agile et dynamique.
Notre plan se concentre sur une combinaison gagnante de services et de solutions 100% technologiques. Grâce à l'innovation, nous pouvons établir un rapport de confiance durable avec toutes nos parties prenantes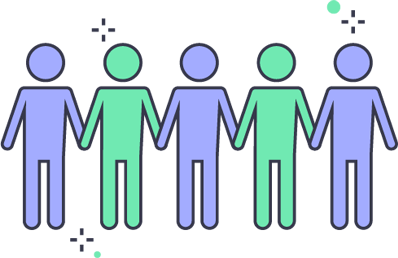 Because we believe that business isn't just about the numbers – it's really about people, through our Rainbow Initiative, we actively seek ways to make a positive impact in our communities. Community is at the heart of our corporate culture, and collaboration is in our DNA. The ZucoraHome family extends far beyond our team to include our customers and our service and retail partners. We believe in building relationships, and we're in it for the long haul, together.

Notre initiative «Rainbow» aide à créer un environnement commercial qui allie le progrès social avec le succès commercial. Cela guide notre engagement en matière de responsabilité sociale.
Rencontrez Notre Équipe de Direction
Enfin, nous avons à notre tête une équipe de professionnels chevronnés, tous passionnés par l'excellence du service – et conscients de l'importance d'apprécier la vie.
Brad Geddes
Président et Chef de la Direction, et Mentor
Entrepreneur accompli et chef de file de son secteur, Brad Geddes et son équipe sont toujours en train de créer des occasions de fournir les solutions de «Smarter Living», qui combinent nouvelles technologies et services professionnels à domicile, pour offrir aux Canadiennes et Canadiens un mode de vie encore plus confortable.
Profil personnel
Michelle Mahovlich
Directrice Principale, Exploitation
Avec une passion pour l'amélioration continue de nos activités et du service au client, ainsi qu'une vaste expérience et connaissance d'à peu près toutes les facettes de notre entreprise, Michelle Mahovlich est toujours à la tête de notre poursuite de l'excellence.
Mark Geddes
Directeur Principal, Développement des Affaires
Grâce à l'importante expérience de Mark Geddes dans le secteur et à sa connaissance du marché du détail, nous arrivons à créer des programmes efficaces et personnalisés, profitables pour tous nos grands partenaires.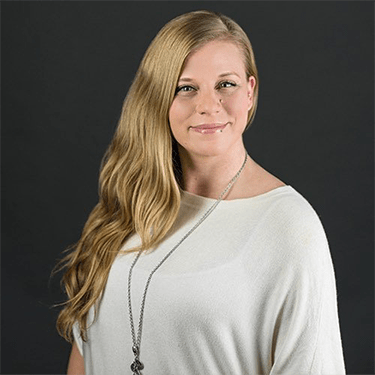 Ashleigh Geddes
Directrice Principale, Programmes pour les Partenaires
Ashleigh Geddes a une connaissance approfondie des besoins de nos partenaires du détail, ce qui nous permet d'offrir des programmes extrêmement efficaces combinant rentabilité et expériences exceptionnelles pour les clients.
David Cohn
Directeur Général, Ventes Nationales
David Cohn met à profit tant son expérience que nos analyses continues du marché afin de prévoir les tendances au niveau du secteur et des consommateurs, mais aussi d'offrir une protection et des produits efficaces et opportuns qui arrivent à combler les objectifs d'affaires des clients.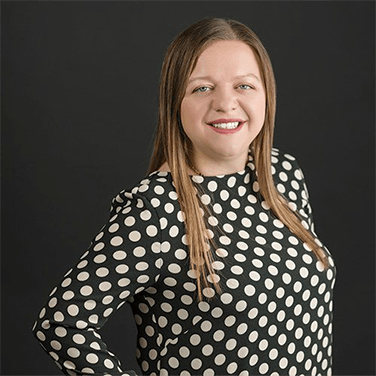 Magda Everett
Directrice Générale, Services Financiers
Magda Everett dirige notre incroyable équipe de professionnels des finances, qui apportent leur soutien à nos nombreux partenaires et associés. C'est également elle qui s'occupe du soutien et de l'orientation à l'interne, pour que notre entreprise reste robuste et saine sur le plan des finances.
Trevor Brimson
Directeur Général, Transformation Numérique
À la tête de l'évolution constante de notre entreprise, Trevor Brimson nous aide à mettre à profit les technologies afin de fournir de nouvelles solutions pour les résidences connectées de demain.
Jim Brower
Directeur Général, Produits et Logistique
Jim Brower dirige nos activités de fabrication et de distribution, et s'assure à ce titre que nous ne fournissons que les meilleures solutions à nos clients.
Rebeca Lopez
Directrice Générale, Réussite des Clients
Rebeca Lopez et son équipe d'agents des solutions à la clientèle multilingues offrent des solutions personnalisées aux détenteurs d'un plan de protection et aux membres de «Smarter Living» afin de résoudre les problèmes qui touchent leurs électroménagers, leurs meubles ou leurs systèmes résidentiels.
Oksana Tchoutchman
Directrice Générale, Solutions aux Détaillants
La prestation de services exceptionnels, c'est la spécialité d'Oksana Tchoutchman. Nous nous fions à son expérience et à son expertise professionnelle pour offrir des solutions épatantes, de quoi satisfaire les membres de «Smarter Living», les détenteurs de plans et nos partenaires du détail.